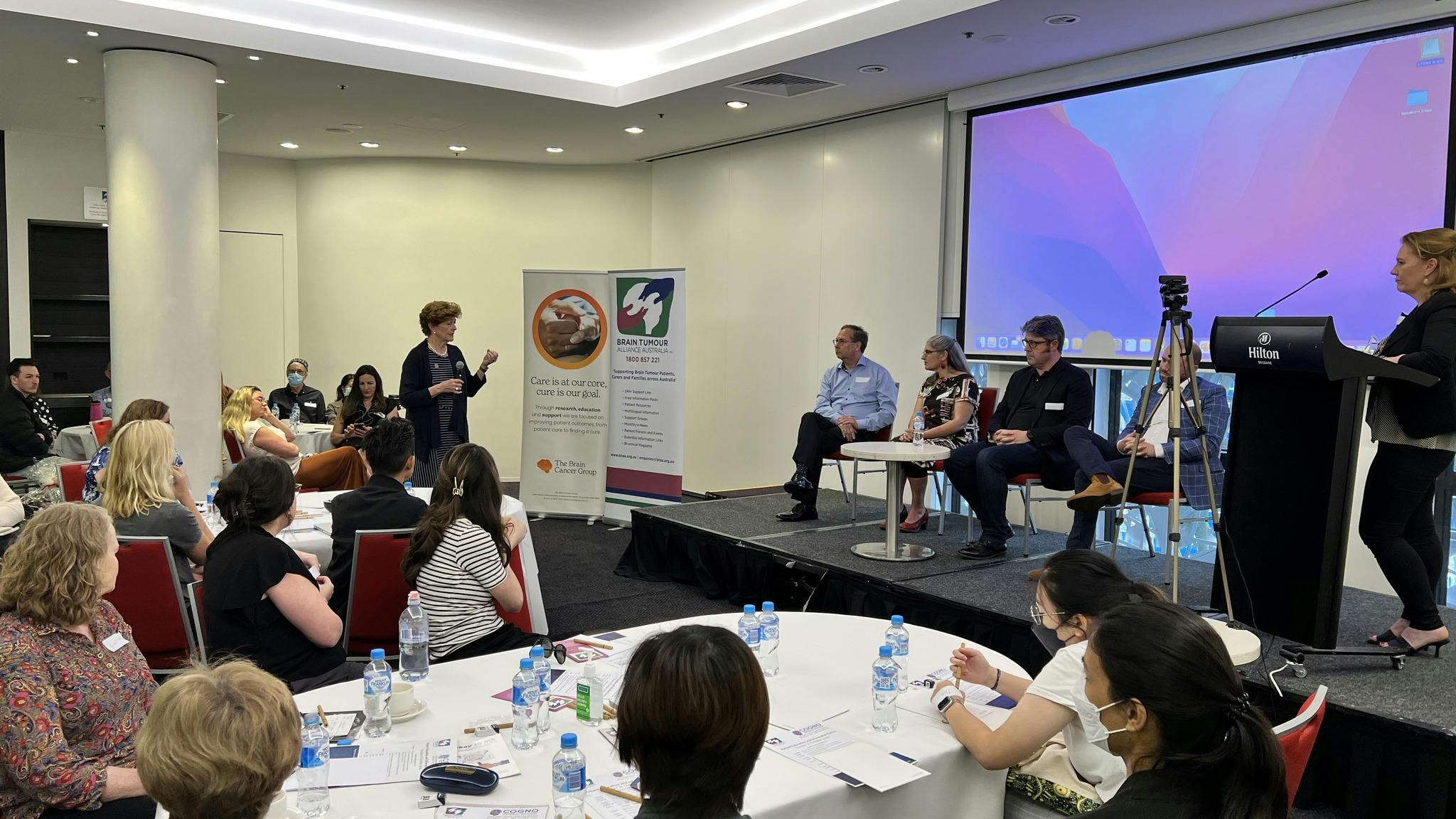 The Brain Cancer Group sponsored BTAA's Patient Education and Information Forum that was held at the Hilton Brisbane Hotel on Sunday 16 October as part of COGNO 2022.
The forum was an opportunity for patients, families, and their supporters to hear from international and national experts in brain cancer treatment, research, and support.
The forum was facilitated by TBCG's Neuro Oncology Nurse Practitioner Marina Kastelan and was also streamed online for interstate and international attendees. The recording will be available for viewing on demand soon.
A/Prof Eng-Siew Koh, COGNO Chair, welcomed the attendees and Mr Craig Cardinal, BTAA Chair, delivered the closing remarks.
The TBCG board would like to thank the organisers and the panellists for providing their valuable time and expertise to inform us and answer crucial questions:
Dr Frank Saran, A/Prof. Matthew Foote, A/Prof Craig Gedye, A/Prof Haryana Dhillon, A/Prof Kerryn Pike, Dr Helen Haydon, Dr Elisabeth Coyne, and Fiona Hassmann.