Back to News & events
TBCG at the Annual Meeting for the Society of Neuro-Oncology, Florida USA
December 27, 2022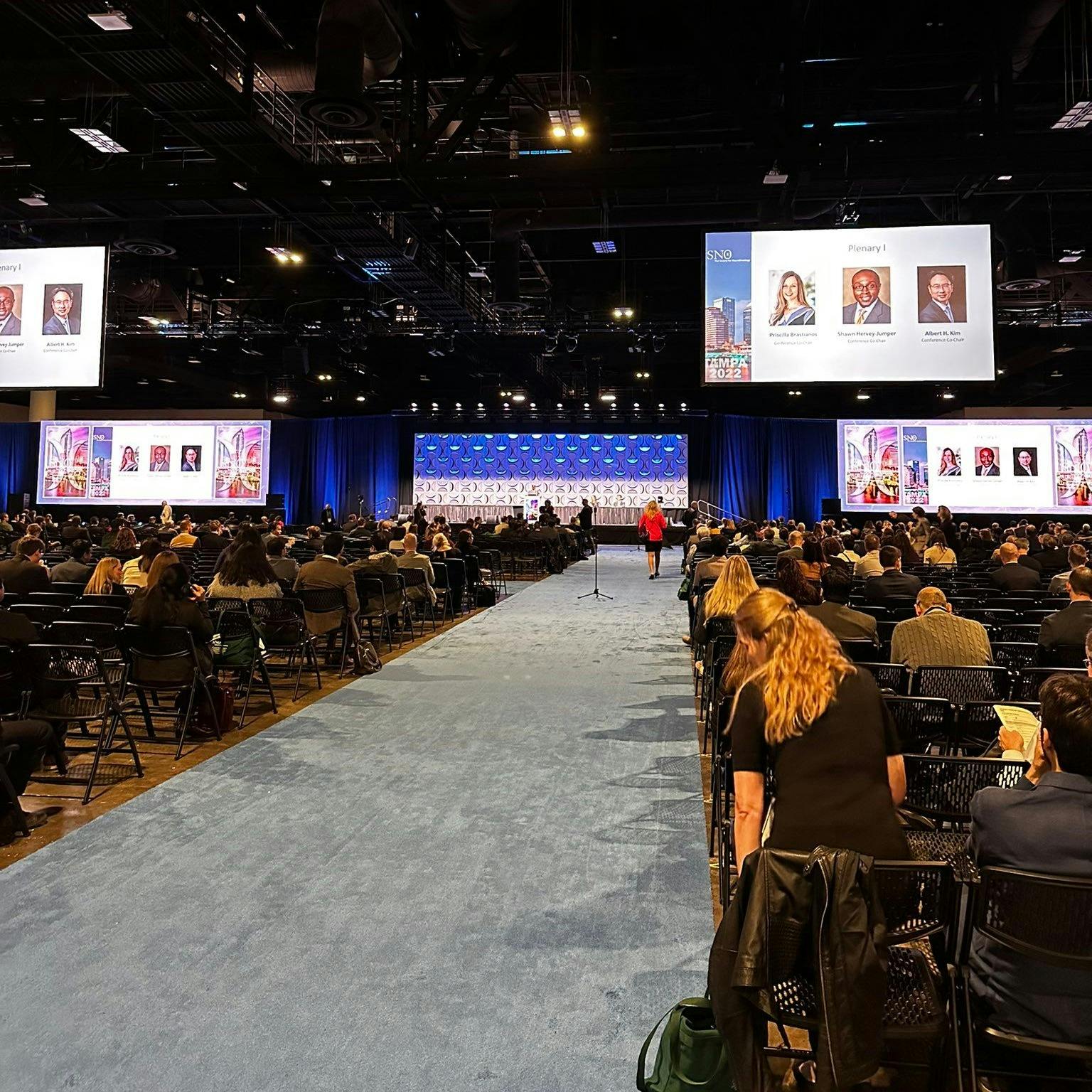 This November TBCG presented research at the Annual Meeting for the Society of Neuro-Oncology in Florida, USA.
It was an excellent opportunity to meet with leading scientists and clinicians around the world.
There was a fantastic spread of ground breaking research that is improving our understanding of brain cancer and how best to treat it. It was particularly exciting to see new brain cancer specific trial designs being tailored to better fit the needs of our community.
Photos: SNO Plenary session and TBCG Researcher Dr Alex Yuile.