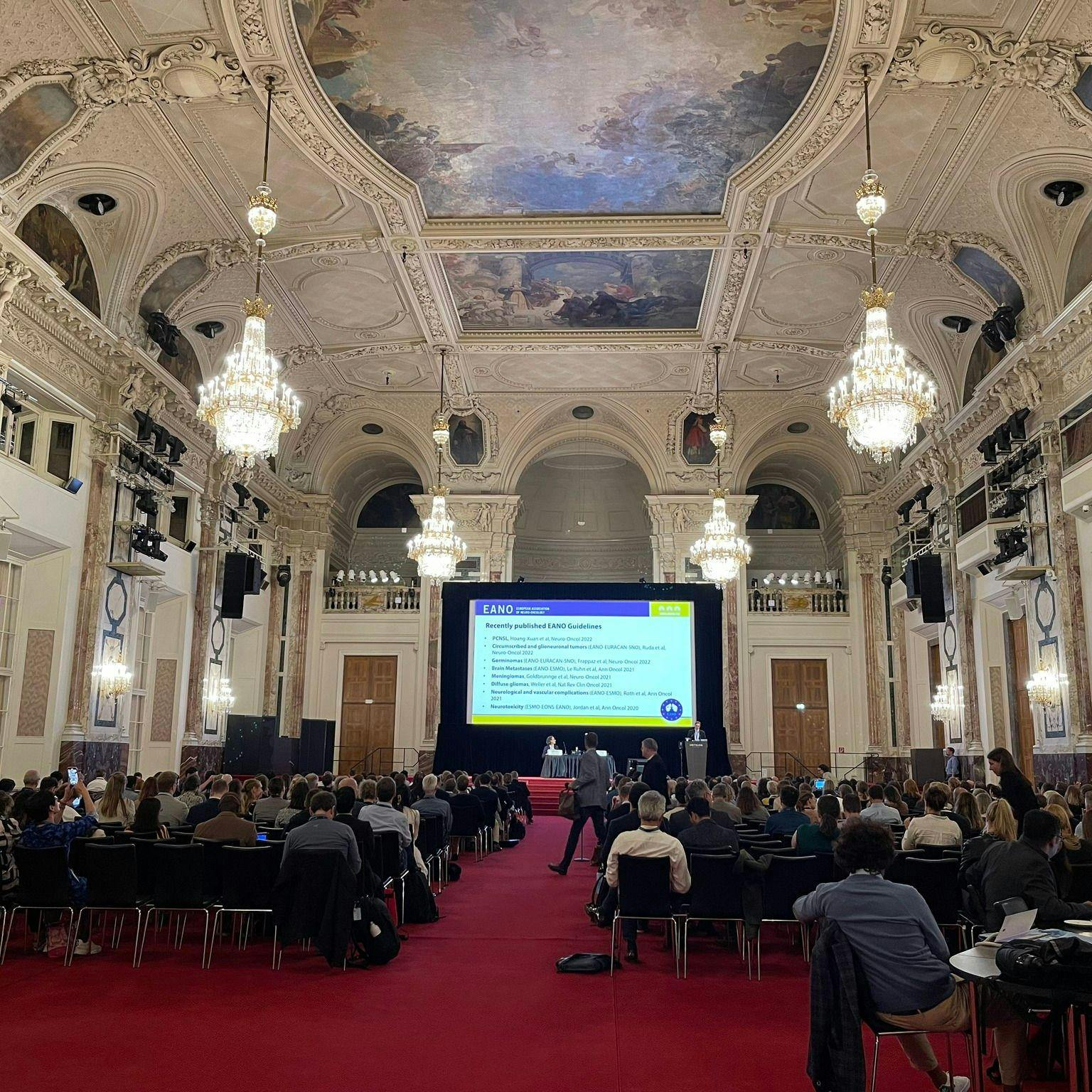 Members of the TBCG research team, Dr Helen Wheeler, Dr Adrian Lee and Dr Jackie Yim, attended the 17th Meeting of the European Association of Neuro-oncology (EANO), held in Vienna, Austria.
This meeting was an incredible opportunity to learn and reflect on what is being done on the international stage. Dr Patrick Horsley, Radiation Oncology Fellow from the Northern Sydney Cancer Centre was also in attendance and the team supported him as he presented a poster titled "Re-irradiation with bevacizumab for large volume chemo-refractory glioblastoma after prior high-dose chemotherapy".
Our researchers (from L to R ) Dr Jackie Yim, Dr Adrian Lee and Dr Patrick Horsley, look forward to incorporating the new knowledge gained from this meeting into our research programme.